A library naturally has broad ranging community involvement as well as a lot of information to present. This clean and simple design allows staff to add news, events and other pages of information while remaining accessible and usable.
URL (without http://):
geelonglibraries.vic.gov.au
Tumbnail (300×200):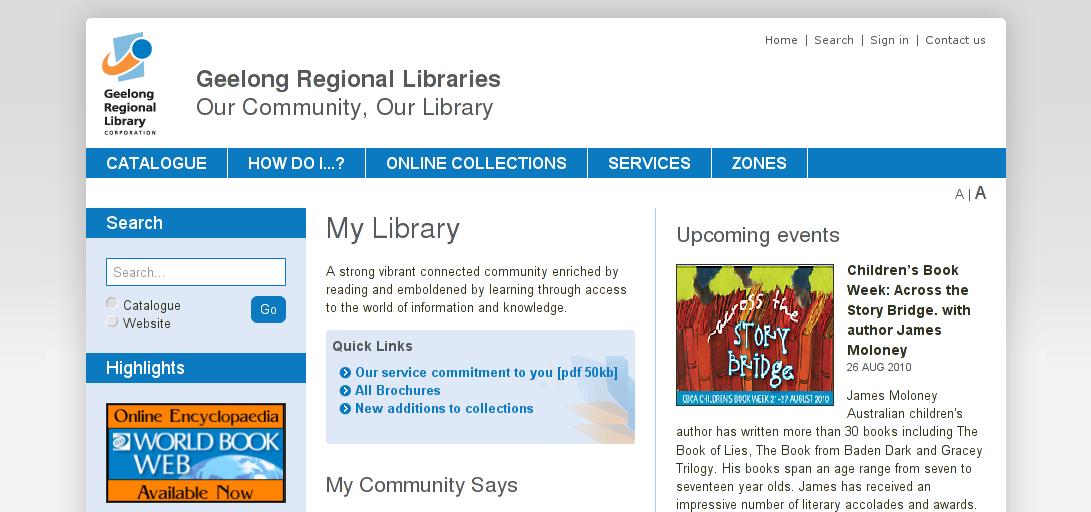 Image (620×510):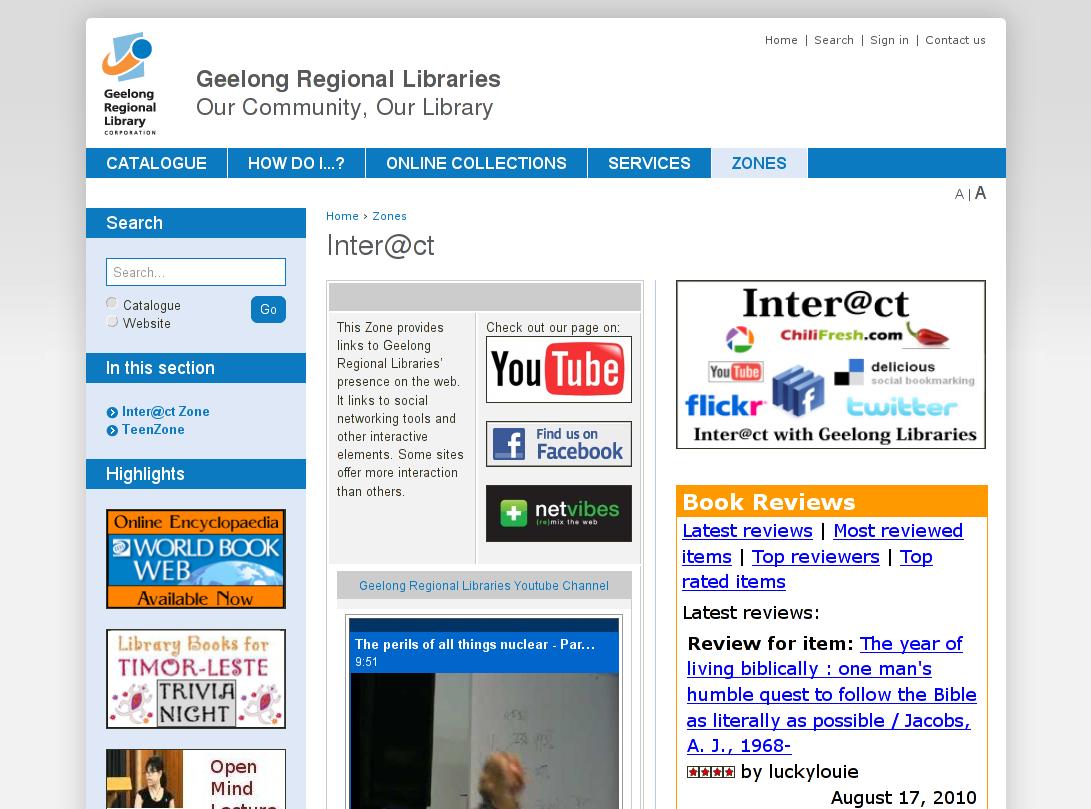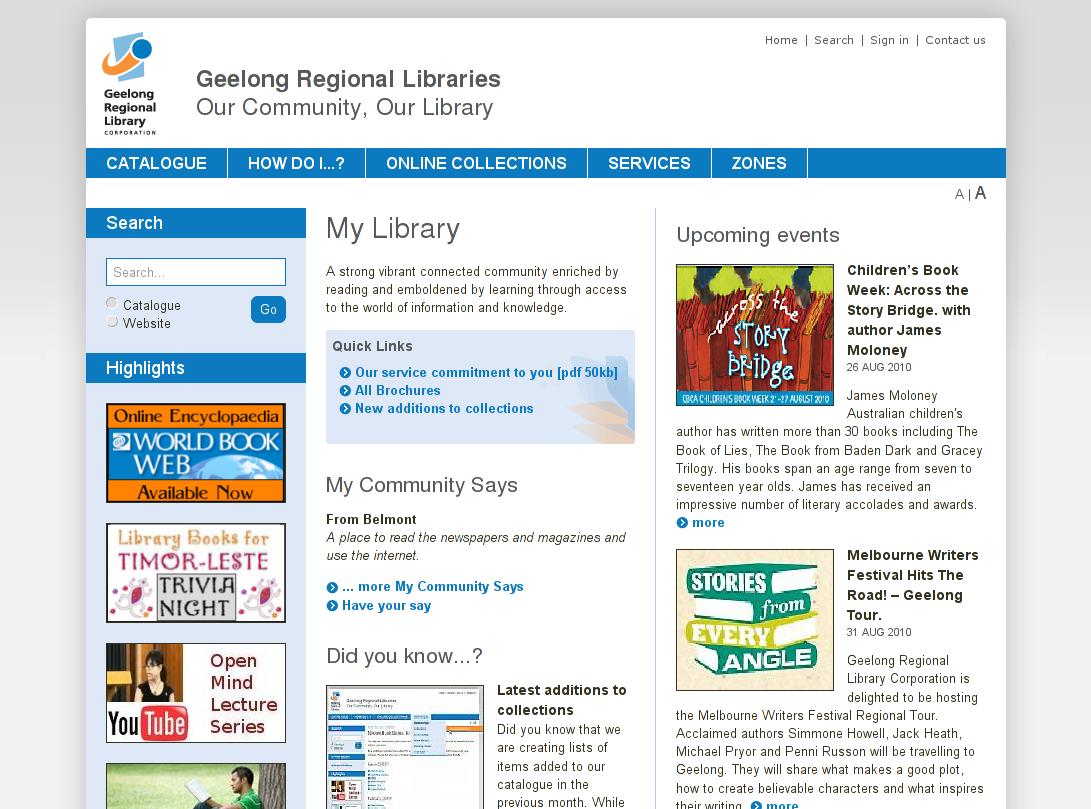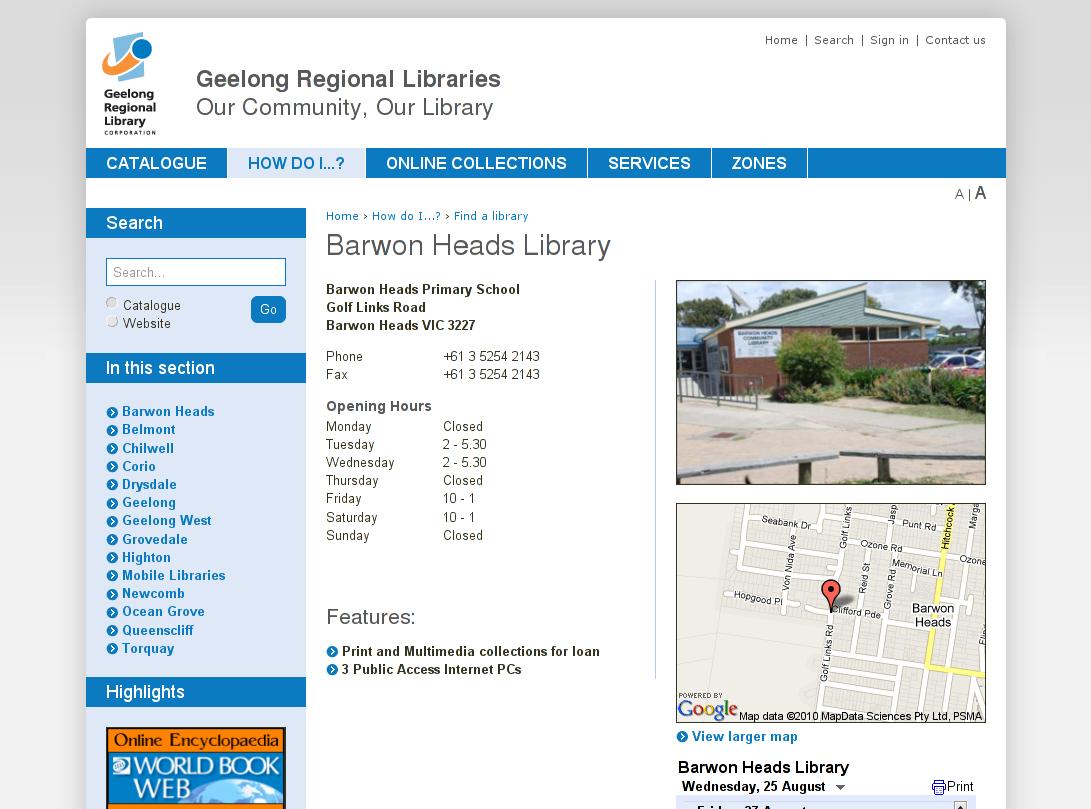 Name:
Camilo Jorquera, Geelong Regional Library Corporation
Testimonial:
"I was impressed by the amount of groundwork and research done by Choc-Chip into where public library websites were heading. We are very happy with the final product, particularly as it was built on an open-source platform that we can develop further in-house."