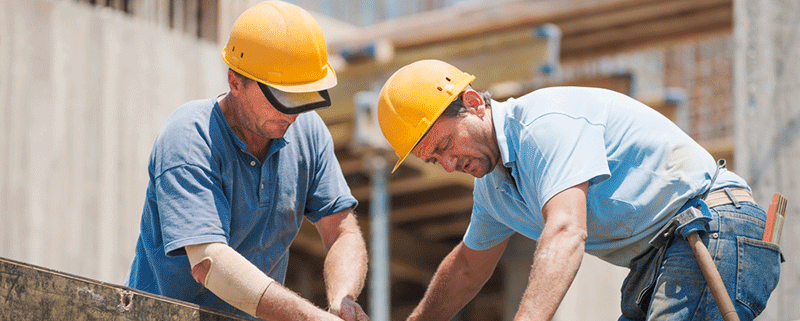 It is a simple fact of 2016 that businesses in almost every industry need a website to be able to market themselves effectively, find a wider client base and increase their revenue. The building and construction industry is no different. Many people, particularly the young, will consult Google when they have a problem or need something. If your business doesn't have a website or the current website is in poor shape, potential customers are going straight to your competitors.
If you have finally decided that you need a website for your building company or you want to make your current one more effective, here are some considerations on what to include to keep you on top of your competition.
Services
One of the most important pages to include is your services page. The reason people are looking up your business is because they want to use your building or construction services. What are the main services that your company provides? Whether you supply materials, work on new constructions, renovate existing ones or do something else, you need to let your customers know exactly what you do and how you can help them. You can also include information on what qualifications your business has and which projects you specialise in.
About You
This is another important section to include. If the customers have seen that the business can provide the services that they need, they may want to learn more about the company. This information can help them see if your building or construction company is reliable. Include when the company was established, the key people involved in it, how it has grown, important moments in its history, what kind of training or experience the company has and also any industry relevant awards that the company may have received.
Past Projects
Have a section that talks about your past building and construction projects so that customers can get an idea of what they can expect from your company. It is best to include pictures and descriptions of your biggest and best projects to show off what your business is capable of.
Testimonials
Contact some of your previous customers and see if they will give you a testimonial for the website. Positive reviews from people who have previously received your services will help to convince potential customers of the high quality of your work.
Blog
Keeping a blog updated can take a lot of work, but it's a great way to stay connected with clients and it will help you keep your website closer to the top in Google's ranking. You can talk about news in the building and construction industry or post tips and tricks for various projects.
Email Newsletter
A newsletter is another good way to keep up with your past clients and to tempt potential clients into using your services. Over time, you can build a mailing list of people to send special offers or new developments in your business. With the right incentives, you can turn contact information into future work. You can also recycle some of your blog posts into the newsletter to save time.
Contact Details
Providing detailed and accurate contact information is essential to converting client interest into a sale. If the client has any questions or wants to use your services, they need to be able to get in touch with you. It's also best to include the hours that you are contactable or that your office is open. The address of your business, phone number and email address all need to be included.
Bring In More Customers
If you take note on including all of these aspects, you can have an effective website that helps to bring more customers to your business.
Need a website? Have a look at our page on website design for more information.
https://chocchip.com.au/wp-content/uploads/2016/02/Website-Design-For-Building-And-Construction.png
510
800
dev
https://chocchip.com.au/wp-content/uploads/2017/03/logo-white-transparent.png
dev
2016-02-21 11:16:03
2020-05-18 16:42:58
Website Design For Building and Construction