Hi, I'm James.
I am an author, trainer and "web sherpa".
Plus, I run the digital marketing agency Choc Chip Digital. We work with professional service providers to move them from "beige" to "brilliant" and get them more clients online.
I started Choc Chip over 11 years ago, and I now work with hundreds of business people each year through training and marketing services.
As I speak to these smart people I find three problems that keep cropping up again and again.
Firstly, they don't have enough clients. Especially if they are just starting out, they need to attract new, high-quality clients as quickly as possible.
Secondly, they are not making an impact online. They may be doing some activity and feel like they are spending a fair bit of time and effort on their marketing, but they're not seeing enquiries or sales come through as a result.
The third problem is time. These are smart people, experts in their field, but they don't have time to constantly keep up to date with the tools and techniques they need to use to successfully attract clients online.
To solve these problems I have developed the Digital Impact Blueprint which is a simple framework to ensure your online activity is successful.
Following this blueprint enables you to quickly and reliably attract more clients using online opportunities.
It gives you a simple way to understand what you need to do and why – so that your efforts online break through the clutter and attract more of your ideal clients.
And thirdly, having a structured plan to follow makes your life easier and saves you time, plus we can handle implementation in a complete done-for-you marketing service if that suits your business.
For example, a client of ours named Maxine left her position as a principal of an International Baccalaureate school to start her own consultancy as a strategic planner for private schools. Her website and marketing strategy saw her attract 5200 connections and hundreds of leads in her first three months.
I believe there is great power at the intersection of technology and people.
This is seen in the way the internet has changed how we communicate with each other and rewritten how we do business. We are in a time of massive flux right now, and the people who position themselves to benefit in these times of change will reap massive rewards.
My vision is to see all new business people taking this opportunity to become more successful online, to earn more, to compete on an even playing field with larger, more sophisticated businesses, and most importantly – to show the power of small business to creatively serve their ideal clients worldwide.
Call me or email today and let me know what it is you're struggling with online. I'll be able to help.
That's why we have a reputation for empowering professionals to be brilliant – our clients feel more and more confident of their success with every new enquiry they receive.
—
Stay in touch: LinkedIn – Google+ – Twitter – Facebook – YouTube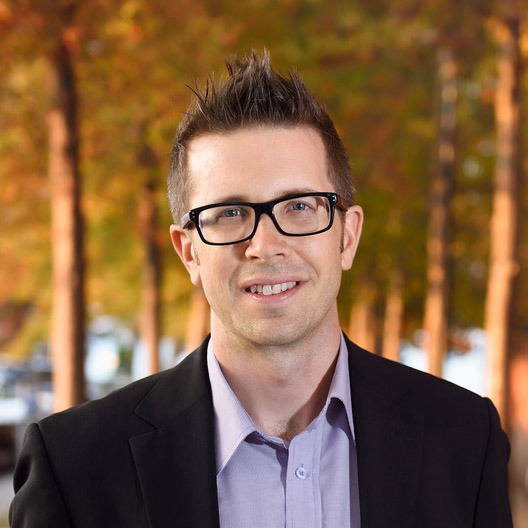 James Crook
Author, Trainer, Web Sherpa
Founder of Choc Chip Digital